Plant Spring bulbs in Autumn for fabulous colour next Spring. Follow our step-by-step guide below!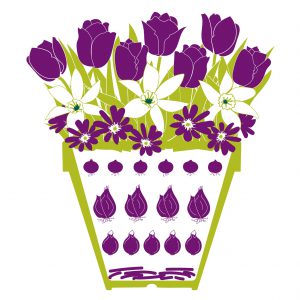 Be creative with your planting, by layering your bulbs you'll have a lasting showpiece to enjoy.
Choose 3 varieties of Spring-flowering bulbs of different heights and colours and plant them in layers.
Put gravel or broken pot pieces in the bottom of your pot to allow for drainage, then start layering your bulbs with compost.
Plant the tallest flowering bulbs at the bottom, then the medium flowering bulbs in the middle and top off with the smallest flowering bulbs.
Whether you're planting your bulbs in containers or the ground, here are a few tips:
Choose large, fat, firm bulbs and keep them cool and dry until you plant them, ideally this would be in October which is the perfect time
Not sure which way up to plant your bulbs? Plant them on their side and they will work it out!
In terms of what depth to plant your bulbs, aim for 2-3 times the size of the bulb