Millbrook family Partners
Treats for Millbrook family Members in the Crowborough area
Jane Mather – Makeup & Style
Jane Mather is a make-up artist and image consultant based in Laughton, East Sussex. Offering an extensive range of personal image services, including special occasion make-up, make-up masterclasses, personal colour and style consultations, wardrobe editing and personal styling events. For further information visit www.janemather.co.uk.
Just because you're a family member, you can receive 10% off all services offered by Jane Mather. To redeem, call Jane on 07906 505148, or email jane@janemather.co.uk, quoting 'Millbrook family' and your membership card number.
T&Cs: 10% discount only applies to services booked on a Monday to Thursday 10am – 2pm. Offer excludes travel costs, any accessories, colour wallets or make-up purchased, and may not be redeemed in conjunction with any other offer.
20% discount on Family Photo Shoot Collections with Oakhouse Photography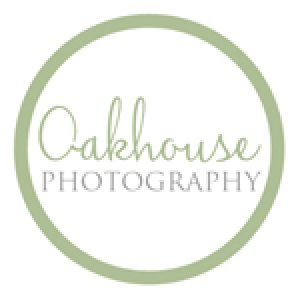 We are Tony & Carol of Oakhouse Photography, award-winning photographers based in Bexley, Kent. Our families are amongst the most important people in our lives and as parents ourselves we know how important it is to create lasting memories to pass on to future generations.
Our location Family Photo Shoots are a wonderful way to capture a moment in time or celebrate a special family event, and we are offering a 20% discount to Millbrook Family Members for our Boutique, Classic and Luxe Family Photo Shoot collections. There are lots of city, town and country locations to choose from including country parks, beaches and many other places of interest.
We are also happy to discuss alternative locations with you and create a bespoke Family Photo Shoot collection if required. For enquiries, or to redeem this offer, please email us at hello@oakhousephotography.co.uk or call Tony on 07725 805768 quoting Millbrook. http://oakhousephotography.co.uk/
T&Cs: Not to be used in conjunction with any other offer.
Crowborough Tennis and Squash Club 10% discount off yearly subscription for new members

Welcoming players of all ages and abilities for social and competitive games of tennis, squash and racketball, Crowborough Tennis and Squash Club have continued to thrive throughout their 100 year history. We have 9 tennis courts (7 of them floodlit, 4 squash and racketball courts and a fantastic social scene. Something for the whole family.
As a member of The Millbrook family, you can benefit from a reduced membership for the first year.  For more information, just head to www.crowboroughrackets.org.uk or call 01892 652618 and show your Millbrook family card when joining.
T&Cs: Not to be used in conjunction with any other offer.  For further terms and conditions of membership please ask at the time of joining.
Swallow Aquatics – exclusive family benefits...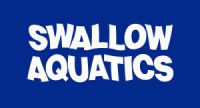 With Britain's number 1 aquatics expert right next to Millbrook Gravesend, you will find everything you need to begin and support your aquarium hobby, teamed with expert advice in a relaxed, friendly and exciting environment. There's also a whole host of supplies available for your other pets, from dogs, cats and rabbits to reptiles and birds.
Head into store to check out the full range of benefits available just because you're part of the Millbrook family; here are just a couple of the exclusive offers currently available…
10% off Swallow Aquatics Pond Treatment
10% off Repworld reptile bowls
10% off Swallow Aquatics Pond Salt
10% off exoterra plants
20% off aquaworld and boyu ornaments
20% off sunny plastic and silk plants
20% off Swallows own-branded fish food
10 % off pond nets and netting
10 % off Boyu and Aquaworld aquariums
10 % off aquaworld marine salt
10% off Weipro Aquarium pumps
10% off Boyu air pumps
All you need to do to take advantage is flash your Millbrook family card or key fob in store!
T&Cs: Offers subject to change. May not be redeemed in conjunction with any other offer. One offer per transaction.
Spa Valley Railway – child goes free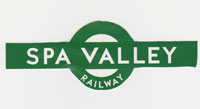 The Spa Valley railway operates heritage steam and diesel trains between Tunbridge Wells West and Eridge via High Rocks and Groombridge most weekends and some midweek days during school holidays between March and October. As a member of The Millbrook family, visit the Spa Valley Railway and one child goes free with every fully paying adult. Please check our website www.spavalleyrailway.co.uk for dates and times of trains.
Redeem this discount just by showing your Millbrook family card or key fob at the ticket office.
T&Cs: Adult must pay for a full priced ticket (not a concession). Only valid on standard green, yellow or purple timetables when no special events are advertised. Not valid for joint tickets with Groombridge Place Gardens.
JW Motor services – 10% off labour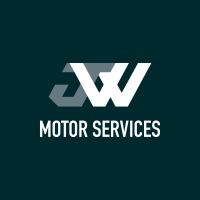 JW Motor Services is a family-run business with more than 15 years' experience. Services include servicing and repairs, diagnostics and welding and MOTs on all makes of cars – classic and modern. They offer free local collection and are situated in a convenient location in Crowborough. On presentation of your Millbrook family
card you'll be entitled to 10% off your labour fees. There will be no discount on parts as part of this offer. For a free quote, or more information, call 01892 457510 or email info@bjsspeedshop.co.uk
T&Cs: Not to be used in conjunction with any other offers.
Media Transfer – 5% off every Media Transfer order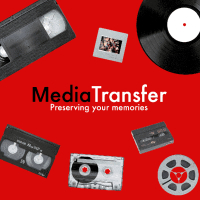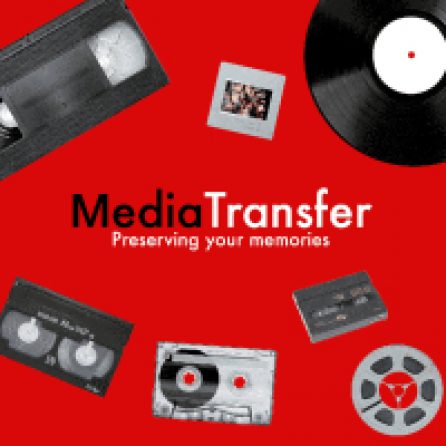 When was the last time you were able to watch your family memories?
When was the last time you were able to watch your family memories?
Based in Gravesend, but with 6 drop-off points around Kent, Media Transfer convert family memories from VHS tapes, Betamax tapes, Hi8 tapes, 8mm cine films, 9.5mm Pathe films, audio reels and and 35mm slides to modern media such as DVD, Blu-ray, and USB.
Prices start at £10.95 per tape, and there are generous quantity discounts for 2 or more tapes.
Millbrook Family Members receive an additional 5% discount, on every Media Transfer order. Valid Millbrook Family card must be shown when placing order.
Visit www.dvd-transfer.co.uk or call us on 01474 569 390 for a full list of prices.
T&Cs: Produce Millbrook Family Membership Card to receive discount.