Millbrook family Partners
Treats for Millbrook family members in the Gravesend area
Swallow Aquatics – exclusive family benefits...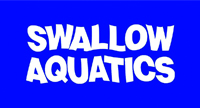 With Britain's number 1 aquatics expert right next to Millbrook Gravesend, you will find everything you need to begin and support your aquarium hobby, teamed with expert advice in a relaxed, friendly and exciting environment. There's also a whole host of supplies available for your other pets, from dogs, cats and rabbits to reptiles and birds.
Head into store to check out the full range of benefits available just because you're part of the Millbrook family; here are the exclusive offers currently available…
10% off Repworld reptile bowls
10% off Exoterra plants
20% off Aquaworld and Boyu ornaments
20% off Sunny plastic and silk plants
20% off Swallows own-branded fish food
10 % off Pond nets and netting
10 % off Boyu and Aquaworld aquariums
10 % off Aquaworld marine salt
10% off Boyu air pumps
All you need to do to take advantage is flash your Millbrook family card or key fob in store!
T&Cs: Offers subject to change. May not be redeemed in conjunction with any other offer. One offer per transaction.
Pennywood Tours – 25% off list prices
Pennywood Tours Ltd. offer high quality day trips and holidays for discerning customers who enjoy good customer service with a personal touch, like to travel in comfort and enjoy superb visits to wonderful places. They travel within the UK and Western Europe and primarily offer garden tours but also run additional interest visits to non-gardening places. All tours are escorted and, known for their personal care and attention to detail, they have a large number of loyal customers who return to them year after year. Travel with them once and you're very likely to become a regular! Millbrook family members can receive 25% off the list prices which can be found on their website.
Visit www.pennywoodtours.com or call 01622 434 981 for further details.
Pure-Elan Massage – 20% off your first massage treatment.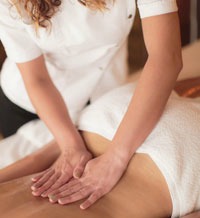 A soothing relaxing massage may be just what you need after a hard day's work in the garden! Relieving aching and tense muscles, helping speed recovery from post-exercise fatigue or purely just for relaxation! Or perhaps you might prefer a deeper massage working on tight knotted muscles?
Jane Spragg at Pure-Elan Massage works from her home in Hartley and individualises each massage to suit the client's needs.
Contact Jane on 01474 704370 or 07850037460 or email: janespragg@pure-elan.co.uk .
Millbrook family members can receive 20% discount on their first massage treatment. Please present your Millbrook family card at time of booking.
Oakhouse Photography – 20% discount on Family Photo Shoot Collections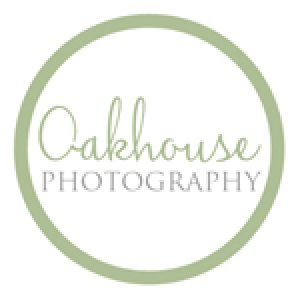 We are Tony & Carol of Oakhouse Photography, award-winning photographers based in Bexley, Kent. Our families are amongst the most important people in our lives and as parents ourselves we know how important it is to create lasting memories to pass on to future generations.
Our location Family Photo Shoots are a wonderful way to capture a moment in time or celebrate a special family event, and we are offering a 20% discount to Millbrook Family Members for our Boutique, Classic and Luxe Family Photo Shoot collections. There are lots of city, town and country locations to choose from including country parks, beaches and many other places of interest.
We are also happy to discuss alternative locations with you and create a bespoke Family Photo Shoot collection if required. For enquiries, or to redeem this offer, please email us at hello@oakhousephotography.co.uk or call Tony on 07725 805768 quoting Millbrook.
http://oakhousephotography.co.uk/
T&Cs: Not to be used in conjunction with any other offer.
Crofts Wills & Estate Planning Ltd
10% off a Will, a Mirror Will, a Property Protection Trust Will and a Power of Attorney. Plus £50 in Millbrook Garden Centre gift vouchers for setting up a Funeral Plan with Croft Wills,  £100 Millbrook Garden Centre Gift Vouchers for two Funeral Plans for Millbrook family members. Vouchers also for referring your friends.

Croft Wills and Estate Planning is an estate planning business covering North Kent. Sally King, consultant, has had four years of experience now helping people to plan for the distribution of their assets when they die.
Most of Sally's customers are also Millbrook customers, and their family and friends and most of her work is now through referral.
Sally came into the business through a bad experience with solicitors overcharging her family which is why she is passionate about helping her customers plan for the future of their families at a fair price and with excellent service.
Initially, Sally will visit you in the comfort of your own home, where she will  go over all the options from Wills, to Trusts, Lasting Power of Attorneys and Funeral plans and never advise you to take out any product you don't want or need.
For more information, or a no-obligation chat, email sallyking@croftwills.co.uk
www.croftwills.co.uk
Ts&Cs: Not to be used in conjunction with any other offer.
Riva Waterside Restaurant & Bar, Gravesend – 20% off food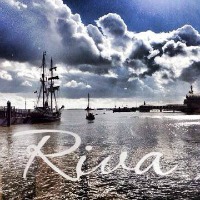 Offering customers a fine modern Mediterranean menu served in a relaxing atmosphere with panoramic views as breathtaking as the cuisine itself, Riva is the perfect destination to have a meal, drink some wine and relax with friends, family or colleagues.
As a member of the Millbrook family, when you choose at least 1 main dish per person, you will receive a 20% discount. Valid all week except Saturdays.
To treat yourself, just mention the Millbrook family when you make your reservation and show your Millbrook family card or key fob when you settle your bill.
Take a look at www.rivaonthepier.com or call 01474 364694 for more information and reservations
Spa Valley Railway – child goes free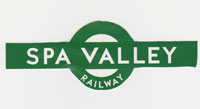 The Spa Valley railway operates heritage steam and diesel trains between Tunbridge Wells West and Eridge via High Rocks and Groombridge most weekends and some midweek days during school holidays between March and October. As a member of the Millbrook family, visit the Spa Valley Railway and one child goes free with every fully paying adult. Please check our website www.spavalleyrailway.co.uk for dates and times of trains.
Redeem this discount just by showing your Millbrook family card or key fob at the ticket office.
T&Cs: Adult must pay for a full priced ticket (not a concession). Only valid on standard green, yellow or purple timetables when no special events are advertised. Not valid for joint tickets with Groombridge Place Gardens.
Gravesham Community Leisure – Joining fee of £30 waived on single direct debit memberships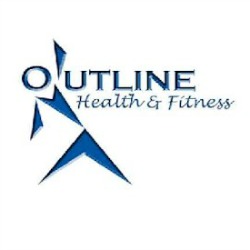 At Outline Health & Fitness we believe we are the best at changing and extending people's lives through our focus on exercise and nutrition. We offer regular workout and nutritional reviews, FREE nutritional clinics and full access to our 3 fully-staffed premier gyms, offering a wide range of free weights, cardio, plate loaded and functional equipment. Our monthly membership members also benefit from inclusive use of Group classes (Group Cycle, HIIT, Kettlebells, Pilates – to name a few), swimming (fun and flume pool and fitness pool), 2 health suites (spa, sauna and steam room), racket sports and crèche. Members can use all the facilities available at Cascades, Cygnet and The Swanscombe Centre. The current DD cost is £43.95 per month. Show your Millbrook family card or keyfob to be eligible for the offer.
Check out our website for full details and contact informationwww.gcll.co.uk, follow us on Facebook – Outline Health & Fitness and Twitter – @Keepfitters.
T&Cs: Not to be used in conjunction with any other offers.
Knife Ninjas – 20% off the cost of tool sharpening on first visit to Knife Ninjas at Gravesend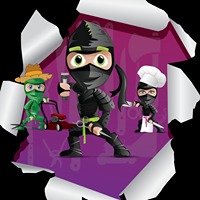 A safe cutting tool is a sharp one. Maintaining a professional edge is essential when operating your business or domestic kitchen and garden tools. At Knife Ninjas, we understand the importance of a "Ninja's Edge" and guarantee to create an edge up to twice as sharp as your original product.
We can repair, sharpen and service to a Ninja's Edge: Knives, horse clipper blades, dog clipper blades, hairdressing scissors, dressmaking scissors, household scissors, podiatry, cuticle & pedicure tools, garden shears, lawnmower blades, chisels, plane irons, axes, chainsaw, circular saw, food blender blade.
Find us at Millbrook, Gravesend, every Monday from 10am to 4pm. Price examples include from £5 for
garden shears to £10 for a chainsaw. For more information see:www.knifeninjas.co.uk, email admin@knifeninjas.co.uk or call 03303 211277.
T&Cs: Not to be used in conjunction with any other offers.
Media Transfer – 5% off every Media Transfer order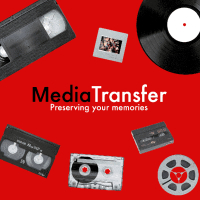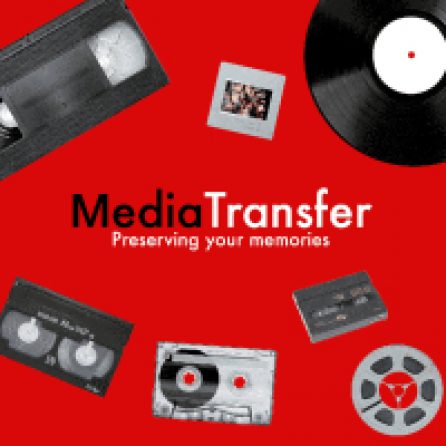 When was the last time you were able to watch your family memories?
Based in Gravesend, but with 6 drop-off points around Kent, Media Transfer convert family memories from VHS tapes, Betamax tapes, Hi8 tapes, 8mm cine films, 9.5mm Pathe films, audio reels and and 35mm slides to modern media such as DVD, Blu-ray, and USB.
Prices start at £10.95 per tape, and there are generous quantity discounts for 2 or more tapes.
Millbrook Family Members receive an additional 5% discount, on every Media Transfer order. Valid Millbrook Family card must be shown when placing order.
Visit www.dvd-transfer.co.uk or call us on 01474 569 390 for a full list of prices.
T&Cs: Produce Millbrook Family Membership Card to receive discount.