Millbrook family Partners
Treats for Millbrook family members in the Staplehurst area
Pennywood Tours – 25% off list prices
Pennywood Tours Ltd. offer high quality day trips and holidays for discerning customers who enjoy good customer service with a personal touch, like to travel in comfort and enjoy superb visits to wonderful places. They travel within the UK and Western Europe and primarily offer garden tours but also run additional interest visits to non-gardening places. All tours are escorted and, known for their personal care and attention to detail, they have a large number of loyal customers who return to them year after year. Travel with them once and you're very likely to become a regular! Millbrook family members can receive 25% off the list prices which can be found on their website.
Visit www.pennywoodtours.com or call 01622 434 981 for further details.
Weald Sports Centre – 10% off Monthly Membership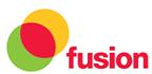 The first class facilities at The Weald Sports Centre offer you great surroundings, excellent equipment and an enjoyable atmosphere. We have a huge variety of energetic and relaxing activities, sessions and courses for people of all ages and abilities.
Millbrook family members can enjoy 10% off their monthly membership by showing their Millbrook family card when joining.
For information on membership contact 01580 710720 or weald-sales@fusion-lifestyle.com
Photomegorgeous – 15% off sessions and products on production of a Millbrook family card or mention of Millbrook family at time of booking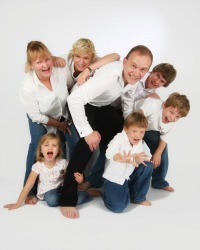 My name is David Batten and I'm a professional photographer based in Kent. After 30 years behind the lens I'm just as passionate about my work today as when I started my career and believe that every image should tell the story you want it to tell.
A Photo Me Gorgeous Photography Family Portrait will mark any special occasion or just for fun! Whether it's an anniversary, Mother's Day, Father's Day, birthdays, Christmas or 'just because the children are growing up' or moving on and away, a portrait will give you a beautiful record of the whole family together. We can cater for large family groups in our lovely Weald of Kent gardens, so bring the whole family down, even the dog. For examples of my work, visit www.photomegorgeous.com.
During your sitting a wide selection of images will be taken. This will include various family groups, individual portraits and any grouping you wish.You are welcome to bring along any extra props to make your images unique to yourselves.
T&Cs: Not to be used in conjunction with any other offers.
10% discount on the full price of an hour's Full Body Massage (usually £45) on production of a Millbrook family card or mention of Millbrook family at time of booking.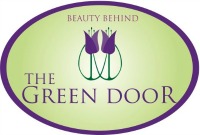 The Green Door offers a range of revitalizing spa and beauty therapies for both women and men. With chic décor, calming music and subtle lighting, we provide a peaceful sanctuary in a busy world. Relax and enjoy complimentary refreshments in our waiting area or courtyard garden.
Our friendly and highly qualified therapists offer soothing treatments that help ease aches and pains, nourish your skin and restore a healthy radiance. We use professional skincare products from Caudalie and Spa Find, nailcare ranges from OPI and CND, and Lash Extensions by Lashperfect.
Come and be pampered, purchase a gift voucher to treat a friend or loved one or simply come and browse our gorgeous range of homeware & gifts in our Giftshop – We look forward to welcoming you very soon! For more information, please visit our site www.thegreendoor.co.uk/
T&Cs: Not to be used in conjunction with any other offer. Only valid on the treatment specified and not transferable, nor is it valid to be purchased as a gift voucher.
Swallow Aquatics – exclusive family benefits...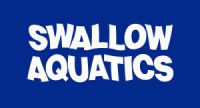 With Britain's number 1 aquatics expert right next to Millbrook Gravesend, you will find everything you need to begin and support your aquarium hobby, teamed with expert advice in a relaxed, friendly and exciting environment. There's also a whole host of supplies available for your other pets, from dogs, cats and rabbits to reptiles and birds.
Head into store to check out the full range of benefits available just because you're part of the Millbrook family; here are just a couple of the exclusive offers currently available…
10% off Swallow Aquatics Pond Treatment
10% off Repworld reptile bowls
10% off Swallow Aquatics Pond Salt
10% off exoterra plants
20% off aquaworld and boyu ornaments
20% off sunny plastic and silk plants
20% off Swallows own-branded fish food
10 % off pond nets and netting
10 % off Boyu and Aquaworld aquariums
10 % off aquaworld marine salt
10% off Weipro Aquarium pumps
10% off Boyu air pumps
All you need to do to take advantage is flash your Millbrook family card or key fob in store!
T&Cs: Offers subject to change. May not be redeemed in conjunction with any other offer. One offer per transaction.
Spa Valley Railway – child goes free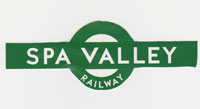 The Spa Valley railway operates heritage steam and diesel trains between Tunbridge Wells West and Eridge via High Rocks and Groombridge most weekends and some midweek days during school holidays between March and October. As a member of The Millbrook family, visit the Spa Valley Railway and one child goes free with every fully paying adult. Please check our website www.spavalleyrailway.co.uk for dates and times of trains.
Redeem this discount just by showing your Millbrook Family card or key fob at the ticket office.
T&Cs: Adult must pay for a full priced ticket (not a concession). Only valid on standard green, yellow or purple timetables when no special events are advertised. Not valid for joint tickets with Groombridge Place Gardens.
Media Transfer – 5% off every Media Transfer order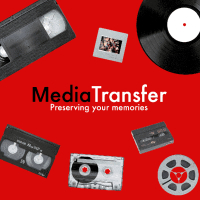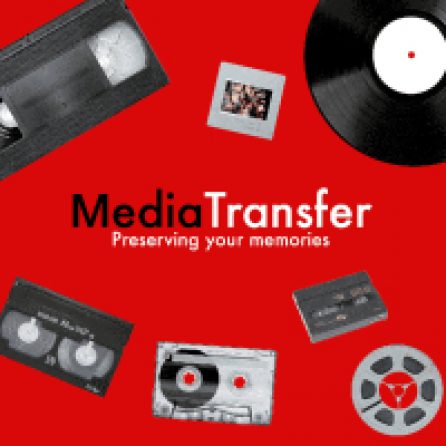 When was the last time you were able to watch your family memories?
Based in Gravesend, but with 6 drop-off points around Kent, Media Transfer convert family memories from VHS tapes, Betamax tapes, Hi8 tapes, 8mm cine films, 9.5mm Pathe films, audio reels and and 35mm slides to modern media such as DVD, Blu-ray, and USB.
Prices start at £10.95 per tape, and there are generous quantity discounts for 2 or more tapes.
Millbrook Family Members receive an additional 5% discount, on every Media Transfer order. Valid Millbrook Family card must be shown when placing order.
Visit www.dvd-transfer.co.uk or call us on 01474 569 390 for a full list of prices.
T&Cs: Produce Millbrook Family Membership Card to receive discount.