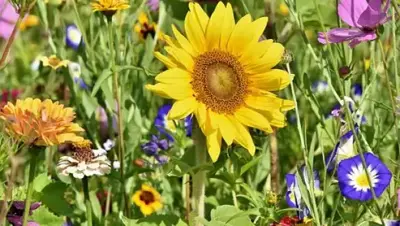 Two weeks ago on the 13th May, garden centres across England were allowed to re-open. We had all eagerly awaited the Prime Ministers announcement on Sunday 10th May, as various press leaks had indicated that this would be the case, however, like much of the country we were left bemused and confused by the message and there was no confirmation that we were going to be allowed to open after all. Finally on Monday lunchtime, we had the green light that we were looking for and it was full steam ahead to open our three centres 36 hours later on Wednesday.
After 8 weeks of closure and new guidelines on how we could operate safely and manage the centres and our teams adequately for the new world was a challenge. We put in place a one-way system, widened the aisles, set up a queuing system at the front doors, and put till screens in place at the tills. Alongside this we had to put in place new rules about how we can keep our teams and our customers safe. This included the difficult decision not to allow children under 12 into our centres, while social distancing measures are in place.
On Wednesday morning the team awaited opening with trepidation, it was fair to say that we were all very nervous about how the day was going to go. Customers started queuing at 8am and at 9am we welcomed our first few customers into the Gravesend store. Overall it was a really good experience, the customers were happy and within a few hours the team were into the new way of working; it was going well. After 8 weeks of being closed it was wonderful to see smiling customers filling their trollies and stocking up for their gardens.
So now we are 2 weeks into this new system of work, we have learnt a lot and have had to adapt each day. The vast majority of our customers have been understanding and supportive of the measures that we have had to put in place. Our teams are working so hard and under more pressure than ever to keep us stocked up and operating safely. Unfortunately not every customer has appreciated the challenging circumstances they are working under and there have been a minority who think it is OK to treat them with less than the respect that they deserve. Please show compassion when talking to our staff – we are all in this together and they are doing their best every day.
Our next challenge has been getting stock – we have been much busier than we anticipated. There is a lot of demand and plants are literally flying off the shelves. The problem we have is that the growers were also closed for 7 weeks and the bedding and vegetable plants that we would be selling now weren't sown 7 weeks ago so there is a nationwide shortage. Today we have bedding plants in stock but maybe not tomorrow! We are literally jump-starting an entire industry overnight – our supply chain is catching up and again we are doing our best to get plants, compost and gardening products, I do believe that by the end of this week we will be approaching something like normality with a good selection to choose from.
It has been really hard to plan ahead for the business over the last few months but this morning we did have our first conversation about when and how we might re-open our catering. Whatever and whenever this may be, one thing is for certain we will not be able to operate as normal for some time to come. We also dared to mention the C word (yes Christmas), how will we set up Christmas to give more space for people to shop and will we be able to run all the events that we usually do?
But enough about that, lets make the most of the rest of the Spring and Summer. How lucky we are with this weather and how wonderful to have a bit more time to enjoy our gardens and that we are now able to sell you what you need to make the most of them.
We look forward to welcoming you back to Millbrook soon.
Stay safe and happy gardening!