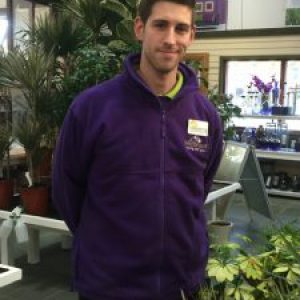 As we celebrate the launch of our new Food Hall & Butcher at our Gravesend centre, Buyer, Adam Smith, explains how and why we shopped local to find our suppliers.
Creating a one-stop-shop for groceries and gardening goods!
Over the last 18 months, we've experienced a greater need to support our customers as they choose garden centres over other retailers due to their large open buildings and outdoor retail areas. At a time when people are not comfortable with visiting busy shops, we've increased our food offering to give people the option to buy their groceries while they shop for their gardening goods. As we have increased our food offering we have had requests for other products that go with our new ranges.
We've now opened the new Food Hall, which still offers everything we always have, from frozen ready meals to tasty sweets and treats, but now offers basic essentials including cleaning products, fresh produce and cupboard staples, as well as tasty treats. Customers are able to create stunning meals for the family as well as buy their pots and plants! We also now have Rooks Master Butchers in-store, who are a family-run, Kent-based company who supply amazing fresh meats and cheeses.
Local is key to being greener and supporting businesses and communities
As we become more aware of our impact on the environment, people look to local produce to reduce the distance travelled. At Millbrook, we're very aware of the impact we can have on the environment, good and bad, through the ranges we choose. We also recognise that choosing local produce gives us the opportunity to help local businesses and communities. We have greater clarity on exactly where our produce has come from and how it has been created.
Over 300 products from 23 local producers and counting
We are now able to offer over 300 products from 23 local producers and will look to grow this over the coming year. Some have been around for many years, 3rd or 4th generation family-run businesses like our groceries supplier TH Brown & Son. They are so knowledgeable about where to source their locally-grown produce from as they have spent years working closely with the growers to ensure they have crops picked fresh and tasting great.
Other suppliers are very young, such as Maidstone Distillery – opening their distillery during the start of the pandemic in 2020 was not the easiest start on their journey, but they have worked tirelessly to create fantastic tasting gins and toffee liqueur. This earnt them the award for 'Kent Spirit of the Year' at the Taste of Kent Awards.
We also work with an array of businesses of all sizes, from small, single-person companies like Nutters Butters, producing high quality palm-oil free nut butters suitable for vegans. Some of the larger companies are known nationally and internationally, like Chapel Down Vineyards, one of the UK's most recognised wine companies with their vast array of taste awards and commitment to quality.
Discovering the hidden gems
Being based in Kent you are never far from a farm shop/specialty food market and this is a great place to find new local produce and see products not easily available in supermarkets. Whilst I find some suppliers like this, there are many hidden gems out there that I find through word of mouth, suppliers contacting me and in this modern era, lots of social media searching.
Passion for products
Local suppliers are great to work with as they are so passionate about their products, but also the area we live in and the people who live in the communities. Many food suppliers spend years working with the communities and businesses around them to create products that are rich in flavour and quality.
I know a great local supplier, how should I contact you?
If you know of a brilliant local food producer and would like to recommend them please let us know on gravesendinfo@millbrookgc.co.uk
We look forward to seeing you soon!