In her latest Wild Bird Adventure blog post, Emma talks about the benefits of feeding the birds, how it has become part of her family routine and the changes she has made to encourage a greater variety of birds into her garden.
It's now a part of our daily routine, getting up early and filling the feeders. We are enjoying seeing the different birds coming into the garden every day before school. It's nice to just sit at the window with a coffee and watch them. I'm finding it very therapeutic. It's easy to overlook the wildlife around you with the busyness of everyday life.
The birds are going through the superior feed at a rate of knots and the mealworms and fat balls are almost nearly gone as well. No more fat balls have been eaten by the fox! It's definitely the birds eating them from the feeder now.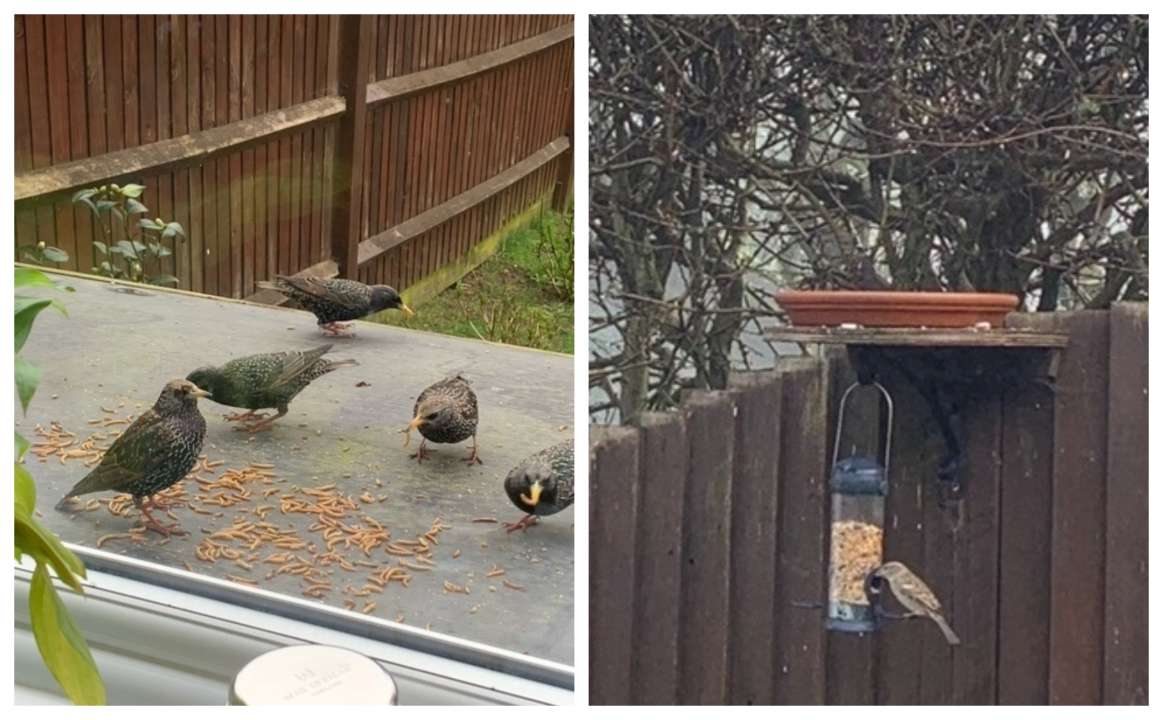 I'm pleased to report the robin is now a regular visitor again and can be seen sitting on the fence most mornings. We have also seen a pair of blue tits on the peanut feeder and we think they maybe nesting in the local area. We also have sparrows who wait nervously in the hedges for the right time to fly in for lunch. The peanuts have generally been slow on the uptake, so we are trying sunflower hearts instead and have put out a new feeder (Henry Bell Essentials Filled Sunflower Heart Feeder £4.99).
We have also put a sunflower heart feeder and hanging suet cone (Suet Hanging Pine Cone, £4.99) in the tree. The birds are now thoroughly spoilt for choice!
My husband Dan had the delightful job of climbing the ladder to put a nesting box high up on the side of the house. It looks great, and hopefully we will have some new residents soon. My daughter was up very early one morning and excited to see starlings at the window feeder. It's taken three weeks for them to get used to it. Hopefully the robin will be brave enough to come to the window as well.
The children chose to buy Grandad a bird feeder and a mealworm feeder for his birthday this year, which he is delighted with. He has put it in his front garden. Now we are all watching the birds!
Additional supplies Emma is using this week:
Henry Bell Essentials Filled Sunflower Heart Feeder, £4.99
Suet Hanging Pine Cone, £4.99
Would you like to embark on your own bird feeding journey? Click here to see the list of bird feeding kit Emma is using in her garden, all available to buy at Millbrook.