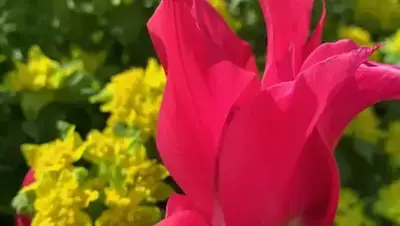 Spilling the Beans by Tammy Woodhouse, Managing Director, Millbrook Garden Company
I have realised that it has been a while since I wrote a blog; in this strange world time both seems to fly by and go very slowly. It might be the lack of a diary – 3 months passed without me looking at it once, each day seeming much like the last with no plans or appointments either at home or at work. Perhaps an indication of some kind of return to normality is that I have just ordered my 2021 diary, in the hope that we will be able to start planning for the future again.
When I try to think about the last few months, it is hard to remember everything that we have done – blank pages stare back at me through May, June, July and August. But I am not sure the white pages really show everything we have achieved at Millbrook over that time. Never have the teams worked so hard, had to adapt so quickly or been so flexible and through it all there has been a great team spirit and positivity. We have had to make some tough decisions to make sure that Millbrook survives into the future.
Not only has our day to day changed, it seems that our customers' shopping habits have changed too. We are seeing fewer customers, but those who visit are buying more gardening products. It has been really encouraging to see lots of new gardeners coming to see us and getting really passionate about their outside space. We have seen a huge increase in sales of anything to do with grow your own. The seed suppliers ran out of vegetable seeds and we have never had pot and compost sales like it. The Royal Horticultural Society (RHS) have seen a 420% increase in searches on their website related to 'grow your own food'.
During lockdown I invested in a greenhouse and have been experimenting with growing more vegetables – great success with tomatoes, poor results with aubergines which I didn't plant early enough and have grown into monstrous plants with not an aubergine in sight! Hopefully the majority of new gardeners have had some success and are feeling encouraged to keep gardening. If you ever listen to 'Gardeners' Question Time' you will realise that even the horticultural experts are learning all the time – often there is more than one solution to a gardening problem and they have all different views on how to get great results. There is no green bullet to becoming a gardener – more a process of trial and error and learning as you go. So if you have had a failed crop or non-existent aubergine, don't despair, there is always next year!
Talking of next year, it is wonderful to see our Spring bulbs in stock – it's definitely worth planting some bulbs now to enjoy next Spring. Never have I appreciated tulips more than this year when they popped their cheery heads up in April just when we needed a bit of colour in our lives.
But for now, our focus at Millbrook is Christmas – work is well underway on our magical Christmas displays. At all 3 centres we have expanded the area given to Christmas so that there is plenty of safe space for customers to shop. With the sad news that we will not be able to run our grottos this year, we are working on making the centres really magical with cameo displays and animation through the shop for all to enjoy. We are still looking at ways for Santa to visit safely, but with ever-changing rules and regulations, nothing is set in stone yet.
Even when my new diary arrives, I doubt there will be much more forward planning going on. I guess we have to accept that there is no return to normality just yet, no point putting too much effort into making grand plans or trying to predict what will happen next. We have to live for the moment and seize the opportunities as they come along. At least we can be sure the seasons will come and go – Christmas will happen, it definitely isn't cancelled and before we know it we will be planning for another growing season.