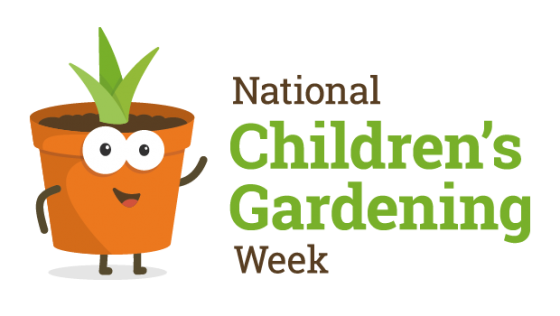 This year's National Children's Gardening Week takes place from 28th of May until 5th of June and celebrates the fun (and many benefits) that gardens hold for kids. Not only do kids love the great outdoors, but the fresh air is also good for your child's mental and physical development.
To support National Children's Gardening Week, we're encouraging children to explore their gardens, engage with nature and get growing. We've fun activities for children to enjoy at Millbrook and at home – see below for all the details.  Together, we can help children grow!
FREE seeds with Thompson & Morgan!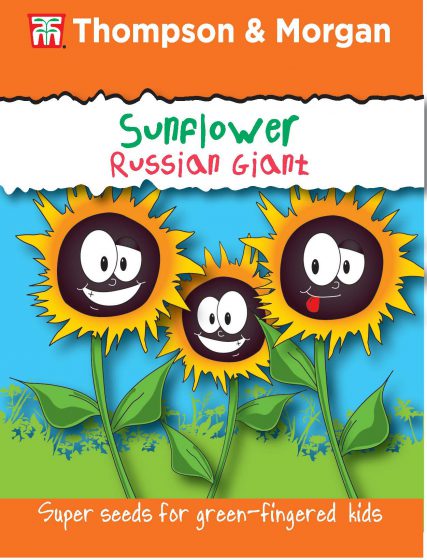 With the days warming up, half term is the perfect time for kids to get outside, whatever the weather, and try their hand at seed sowing!
We've teamed up with Thompson & Morgan to give-away FREE 'super seeds' for green-fingered kids. Visit one of your local Millbrook garden centres, head to the tills, say #LetsGetGrowing and pick up a free pack of seeds. (Limited availability. Only available while stocks last).
When you've collected your seeds, read our helpful Sowing Guide here. Happy sowing – and growing!
Kids' gardening activity pack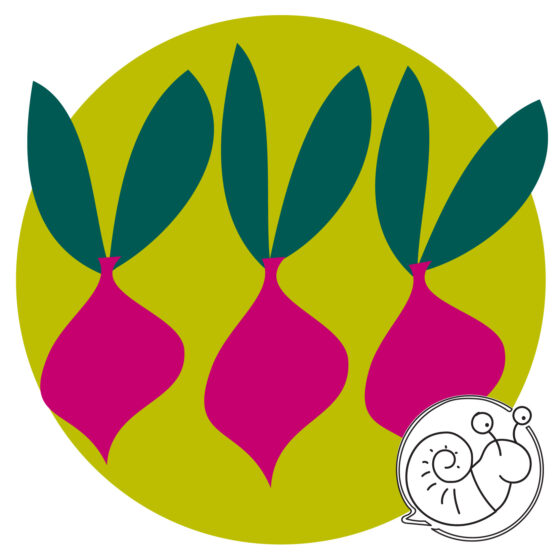 There is nothing more delicious than eating something you've grown yourself. Whatever space you have, there's always room to grow some yummy veg.
We've put together a kids gardening activity pack for you to download, which includes instructions on how to make a Millbrook Minis Veggie Garden!
Follow our guide and you'll all be tucking into home-grown good stuff in no time! We'd love to see the pics of your veggie garden! Post them on our social media pages using #growyour5aday or email them to us.
Make time for outdoor play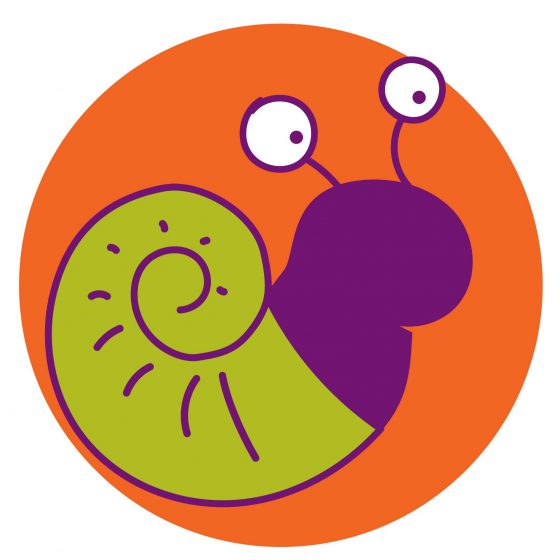 Playing outdoors in your garden has a host of health benefits, from the Vitamin D of the sun, to just getting a bit of fresh air.
You might want to think up some exciting games to make outdoor play more fun. Why not set a challenge to collect things in the garden, such as leaves, sticks or stones and make a nature collage with what you find? Draw, trace or make crayon rubbings of nature objects? Play Garden I-Spy?
If you're looking to update your garden toys, we've a great selection available in our Toy Department. We also stock  popular kids' toys including Lego, Playmobil, Playdoh, Peppa Pig, Sylvanian Families and more. Visit our Toy Department to view our range!
Win a 'Grow Your Own Garden' for your school!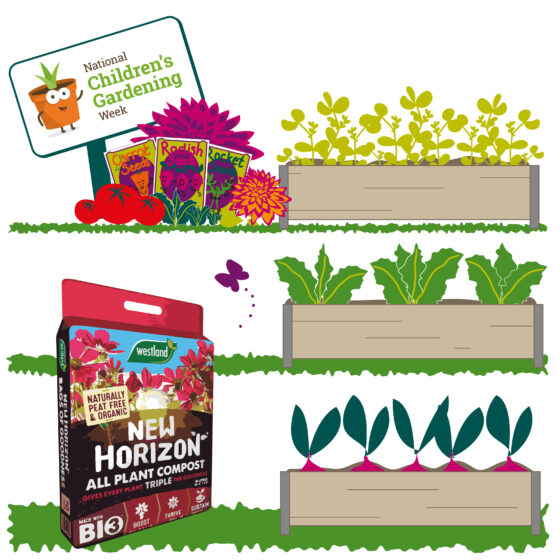 Growing veg in a school garden is a great way to get children engaging with nature, trying new foods and thinking about the environmental impact of what they eat.
To celebrate National Children's Gardening Week, both our Gravesend and Staplehurst centres will be giving away to one local school in these areas, a fantastic Grow Your Own Garden prize!
To find out more visit our competition info page.
Whatever you do this half-term, we hope you find the time to get in the garden, soak up some sunshine and get growing together!  We'd love to see your garden pics – post them on our social media pages using #LetsGetGrowing or email them to us!