Now's the time to give your garden a makeover and get set for a Summer of colour and joy. From outdoor eating and seating ideas, to the best Summer-flowering plants, follow our guide on jobs for the garden, plus tips and inspiration to transform your garden into an oasis for relaxation.
Preparation is key!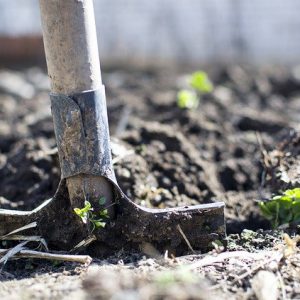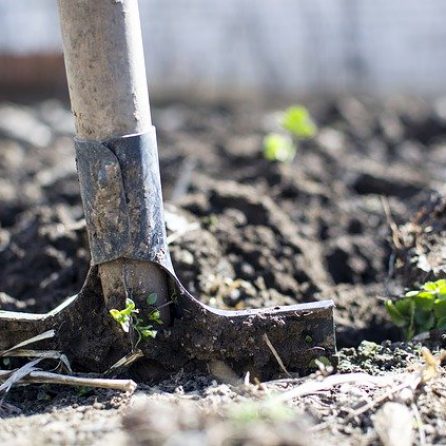 Let's start with our recommended jobs to do in the garden now, to get it ship-shape for Summer! Here are 5 gardening maintenance jobs you can do now:
1. Clear your gutters.
2. Give your tools a good clean.
3. Get rid of any weeds from your pathways and treat the paths as necessary.
4. Install a water butt to catch water now to irrigate your garden in the Summer.
5. Check your fencing for any repair work. Add a protection paint to increase the longevity of your fence.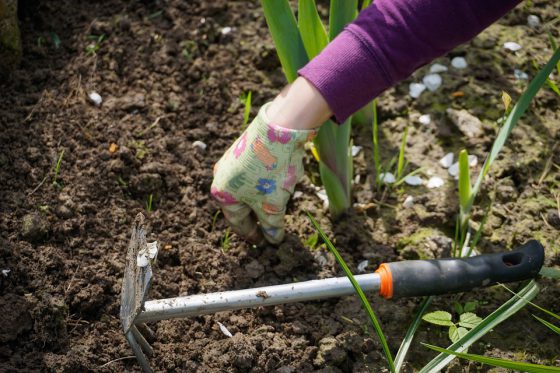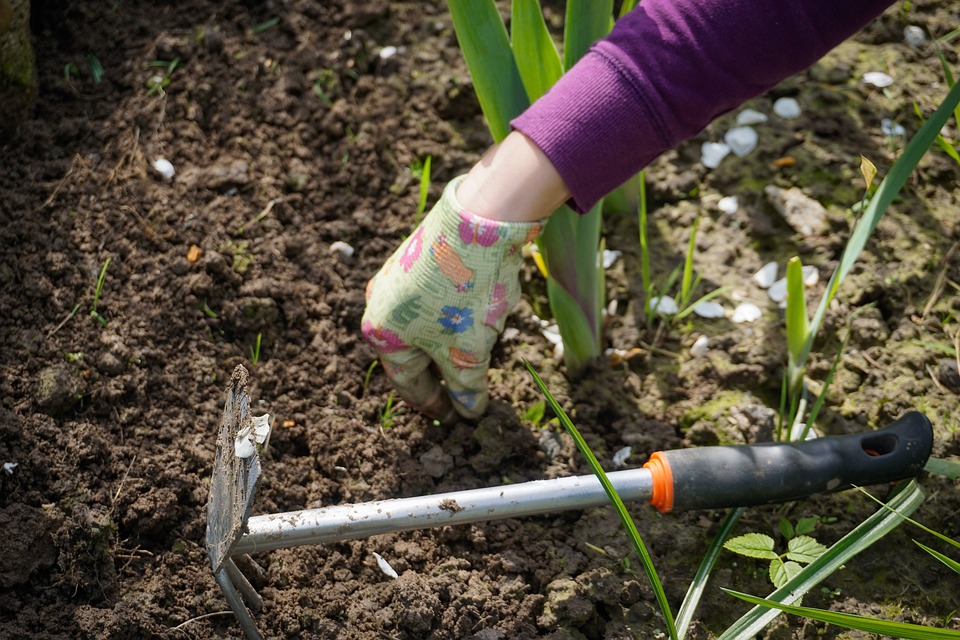 The plants are beginning to grow, so it's time prepare the garden for Spring. Here's your list of March Gardening Jobs:
• Use lawn seed or patch repair to re-seed bare patches. Mix the seed with a good quality compost to prevent it from blowing away and ensure a good germination rate.
• Plant Summer-flowering bulbs. Dahlias will give a spectacular display in late Summer.
• Prune shrubs with colourful Winter stems, like Dogwoods (Cornus), to keep them looking good.
• Plant out your potatoes in 6-8 inch deep trenches, 12-15 inches apart with the eyes pointing up.
Once we reach April the ground begins to warm, there is a lot to still do in the garden to get it Summer ready! It's the perfect time to sow or repair lawns, we'd recommend using Johnson's Quick Fix Lawn Seed. You'll need to continue to keep your weeds at bay by hoeing regularly, as well as consider the following jobs:
• You still need to protect fruit blossom and tender plants from frost, Frostguard Fleece is available in various lengths depending on the size you need
• Start to feed you shrubs and roses. Feeding them helps them to get big and strong through the growing season.
Flower power
To give a touch of colour and vibrancy to your space, add some border plants now, so they will bloom in Summer. Lobelia, geraniums, sweet pea, begonia and busy lizzies are all Summer flowering plants that can add colour to your garden. They are all easy to maintain – just plant and bloom – perfect for a low-maintenance garden. Plants are our passion and at Millbrook we pride ourselves on stocking the best quality plants for each season. If you're unsure of plant colours and combinations, our plant areas are great place to visit, sure to inspire you with our fabulous displays bursting with colour.
This Spring/Summer we will have a wide range of plants including: • Alpines • Bedding & Patio Plants • Climbers • Cottage Garden Plants • Grasses • Planted Containers • Roses • Shrubs • Trees & Fruit trees • Vegetables and herbs
Container gardening
Growing plants in containers is an easy way to create instant, colourful and changeable displays. Many plants can be grown in containers, from bulbs to bedding and herbaceous plants to fruit and vegetables. We sell a range of ready-planted containers, including our exclusive Millbrook Designer pots, which are produced in-house. We also offer a pot planting service. If you love to have containers bursting with colour but aren't keen on planting them yourself, then ask a member of our staff so we can plant up your pots, boxes and window boxes for you. Find out more details on this service here!
Light up your night-time garden!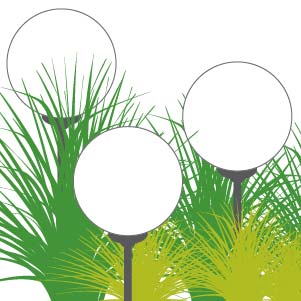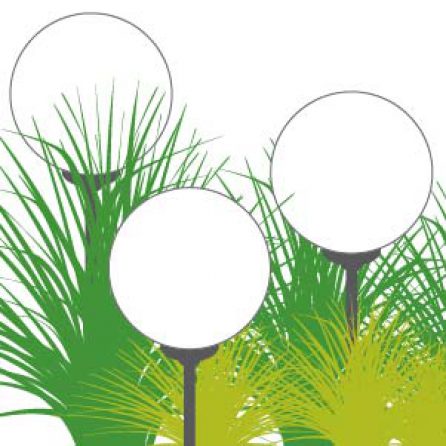 While flowers provide colour in the day, think about evenings in your garden too and how you can inject colour into garden at night. Outdoor lighting is also a great way to make your garden a special place for entertaining. Brighten your garden with a mix of decorative and functional outdoor lighting from fairy and string lights, hurricane candle jars, fuss-free solar lighting to citronella candles to keep the pests away at night!
Stylish outdoor living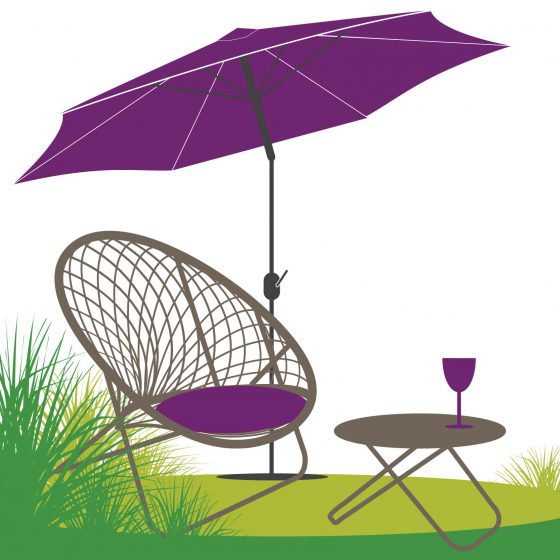 Enjoy your outdoor space all year round with luxurious garden furniture and accessories. Add comfort and style with stylish rugs, soft, textured cushions and large throws. Perfect for keeping cosy when temperatures drop.
Whether your outdoor space is big or small, we stock a wide selection of garden tables, some with built-in firepits, chairs, dining sets, sun loungers and outdoor accessories. Our range of garden furniture are made with weather and water resistant materials, making them perfect for any outdoor setting or surface. Visit our furniture department to view our 2021 collections.
Click and Collect furniture is coming soon too!
Alfresco dining!
Nothing says Summer more than a barbecue. If you have a BBQ already, now is the time to give it a quick spring clean and remove any rust and you'll be ready for outdoor cooking on the first warm day of Summer.
If you don't yet have a barbecue or are looking to buy a new one, we have a wide range from leading experts Weber and Charbroil, starting from entry level coal BBQs, right through to large premium gas BBQs. We also sell gas bottles and offer a range of accessories including gloves, mitts, tools, covers, roasters, pizza stones and more! Take a look at what's available in store now here! Our staff are on hand to help you find the right BBQ, pizza oven, or smoker for you.
Monthly offers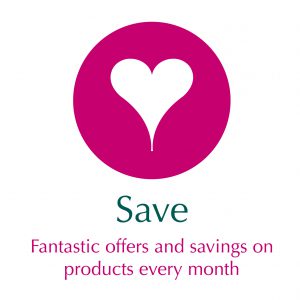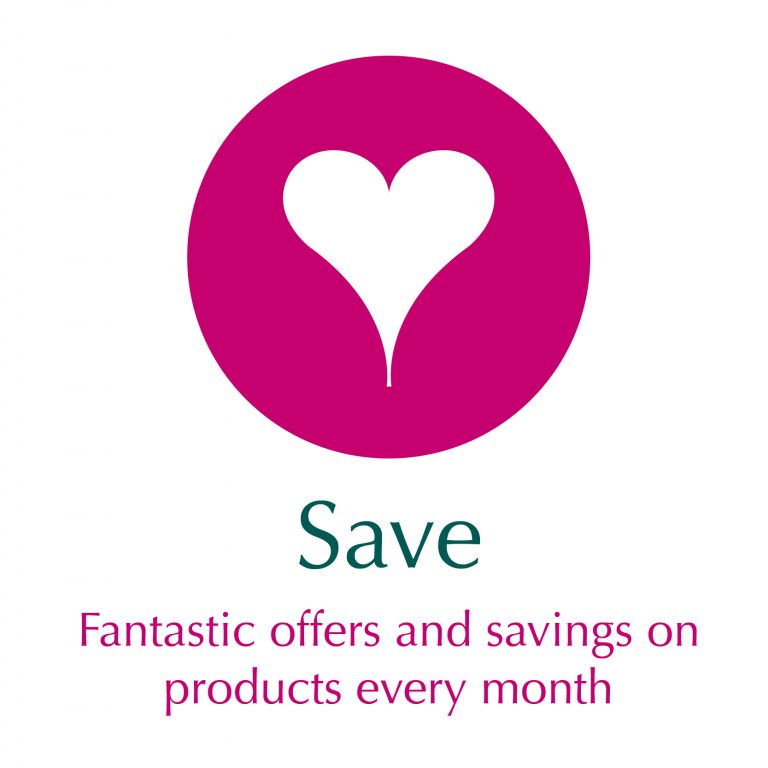 If you're a Millbrook family member look out for a great monthly offers that are available exclusively to our members. Also as a Millbrook family member every time you shop with us, when your card is scanned, you'll be entered into a monthly prize draw to win a £50 Millbrook gift card! There is one gift card to be won per Millbrook garden centre per month.
Not a member? To join free, simply ask a member of staff in-store and they will sign you up digitally on our tills and give you your membership card and key fob.
If you feel inspired to get outside but in need of advice, visit some of our helpful 'how to guides':
Happy gardening – and please share your Spring into Summer garden pics or videos with us via our social media pages. Remember to tag us and use the hashtag #SpringIntoSummer