Whether you are looking to pick up some new ornaments or want a completely fresh look this Christmas, we have plenty of magical ideas at Millbrook. Our team have spent the last eight weeks building our displays, and the Christmas shop is now open and ready for you to enjoy! Here is a handy guide to our four main themes for 2023, with some easy tips on how to achieve them at home.
Après Ski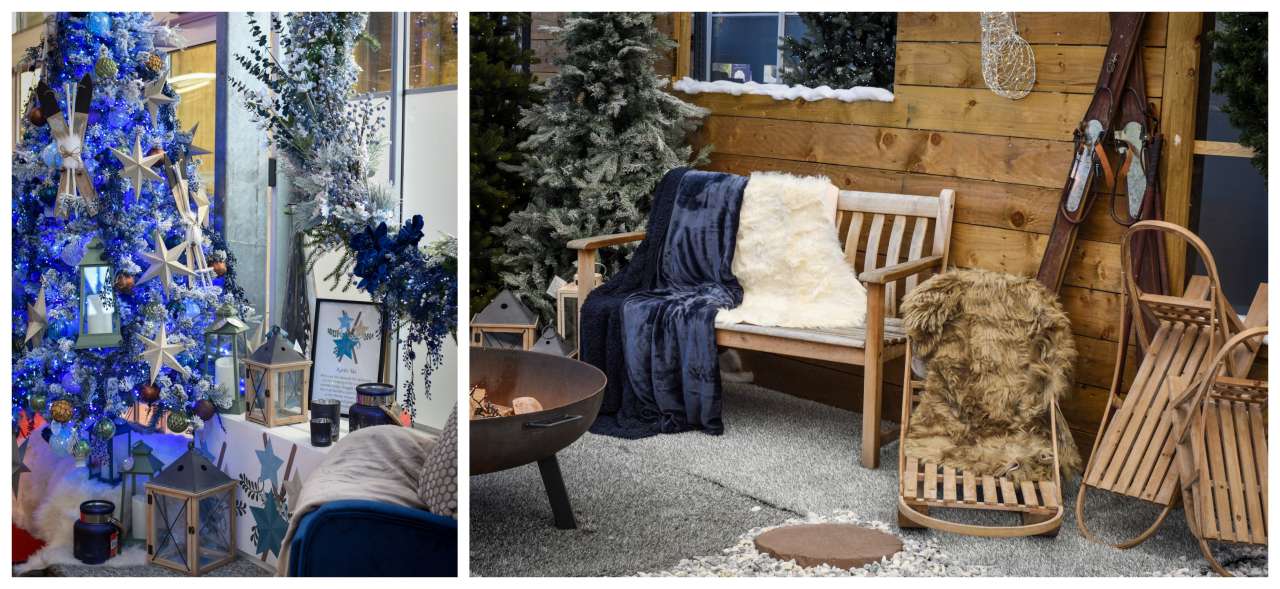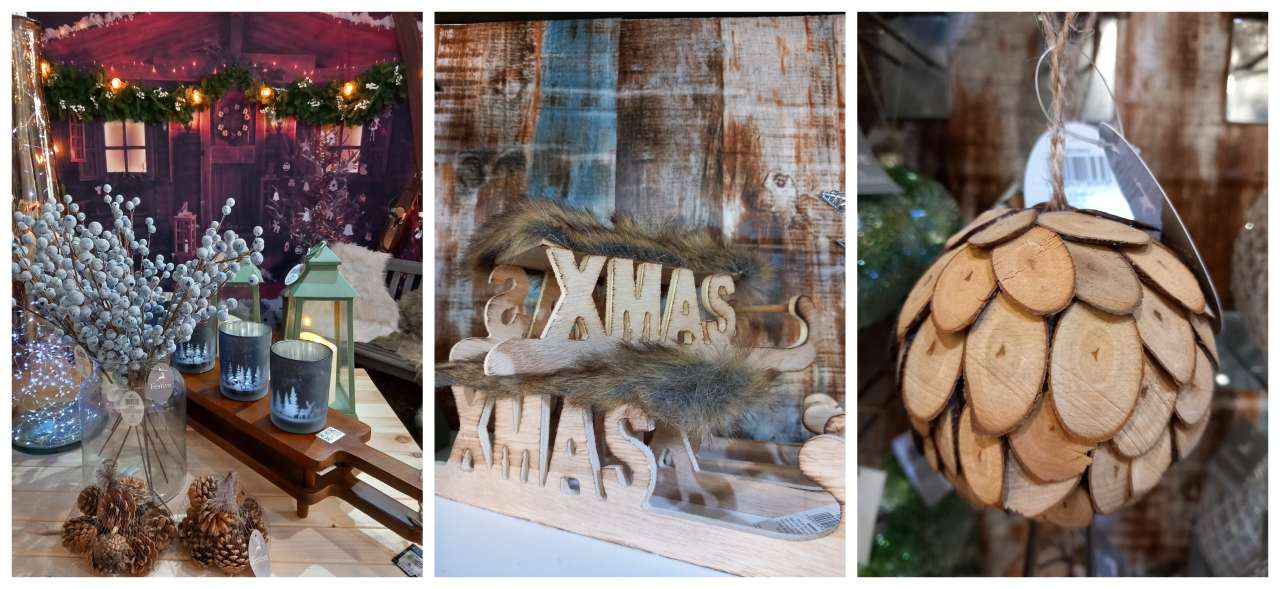 Rest your skis beneath the glistening icicles clinging to the eaves of a wooden lodge. Snuggle under cosy faux furs beside a crackling fire pit, as key theme colours white, pale blue and green play over the snowscape.
Get the look:
Cosy faux furs, blankets
Storm lanterns, frosted candles
Traditional sledges and skis
Natural wood, pinecones
Forest garlands
Woodland birds and animals
Key colours: frosty white, pale blue and green.

Champagne Christmas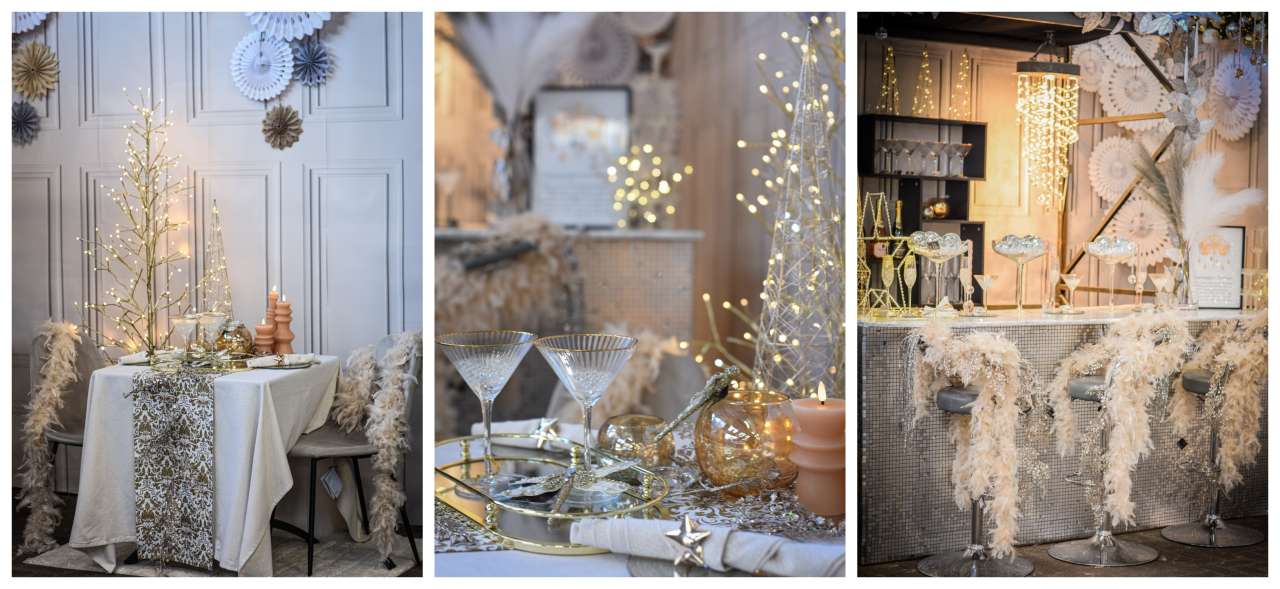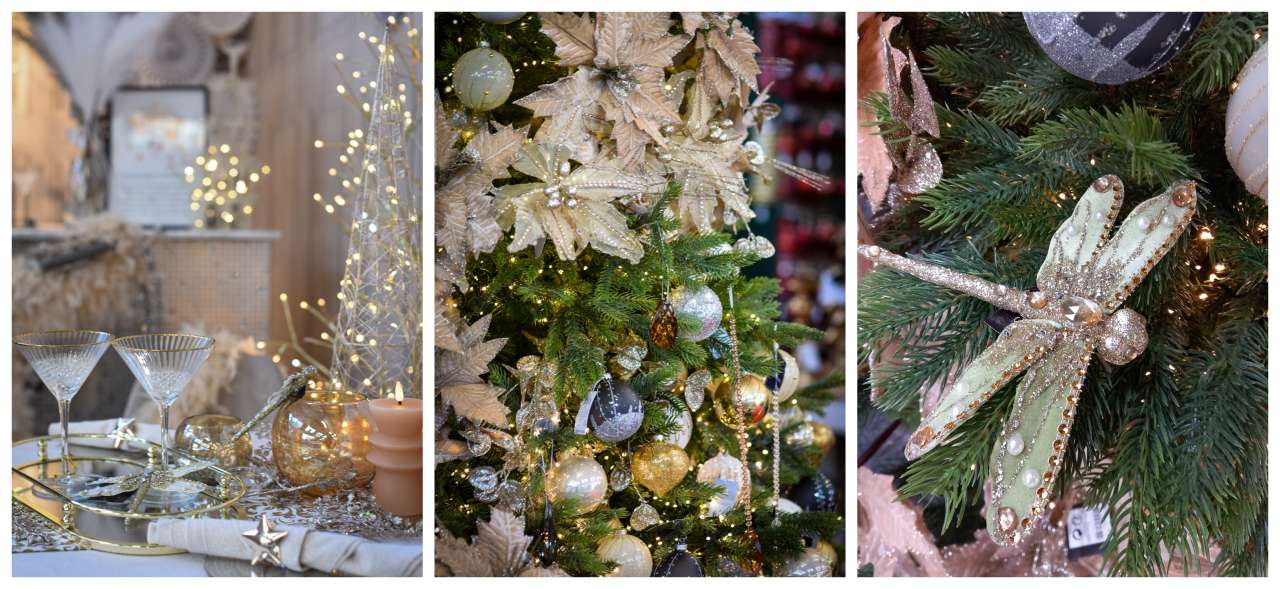 Silver, warm white and gold bauble bubbles spill over the tree, fizzing with Champagne poinsettias. Mirrored trays reflect an elegant bar, bouncing light across glasses and crystal ice cubes right up to the stars.
Get the look:
Mirrored trays and cocktails glasses
Disco balls
Jewelled dragonflies
Glitter and sequin dipped flowers
Feather boas
Origami snowflakes
Key colours: silver, warm white and gold.

Santa's Bakery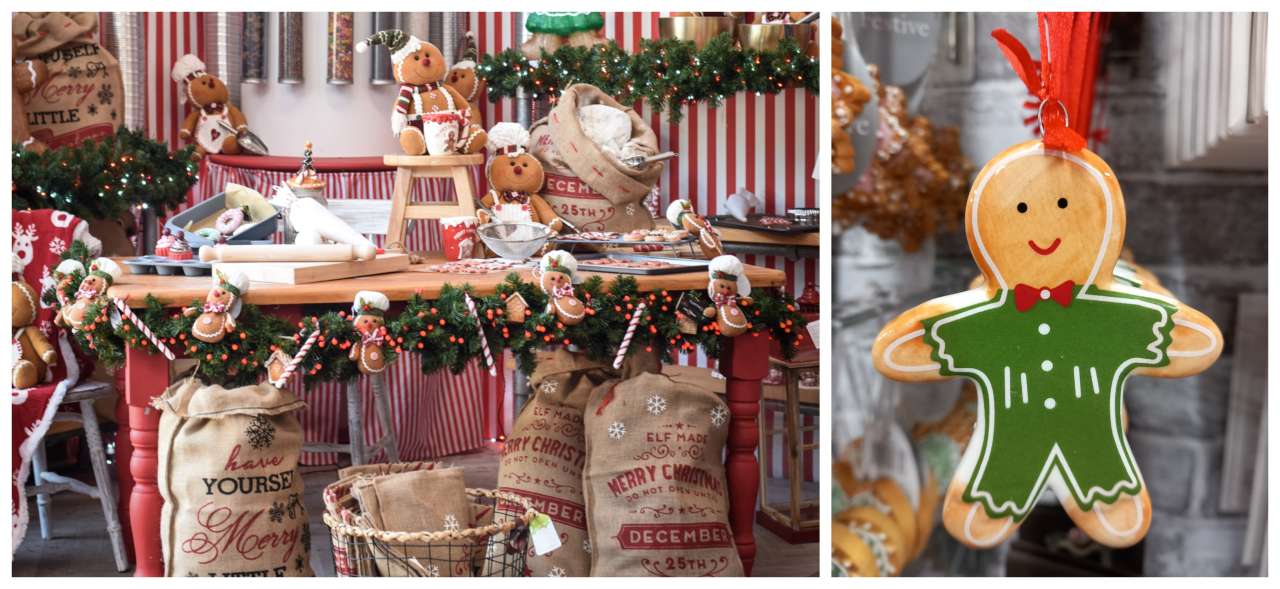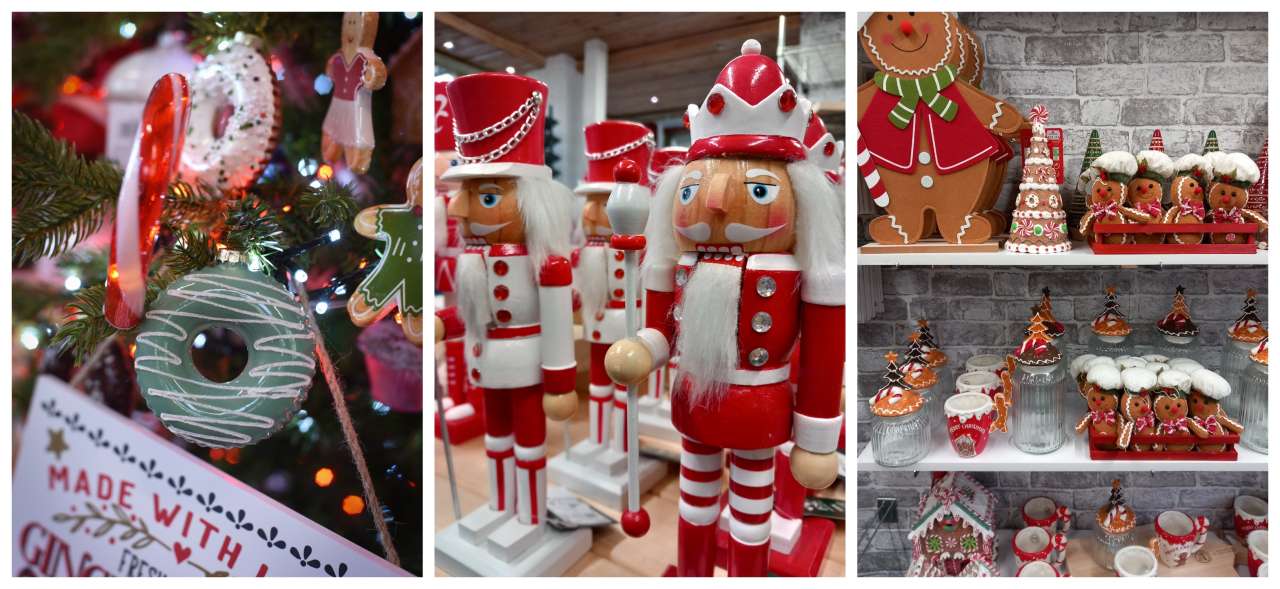 Cinnamon and peppermint scent the air of a festive kitchen, bright with red, white and pink. Trays piled high with gingerbread and candy canes tempt, while fantastical giant sweets appear by magic on the tree.
Get the look:
Gingerbread men, donut and iced biscuit ornaments
Candy canes
Gingerbread houses
Old fashioned sweet jars
Bows and gingham
Toy soldiers
Key colours: red, white and pink.

Home for Christmas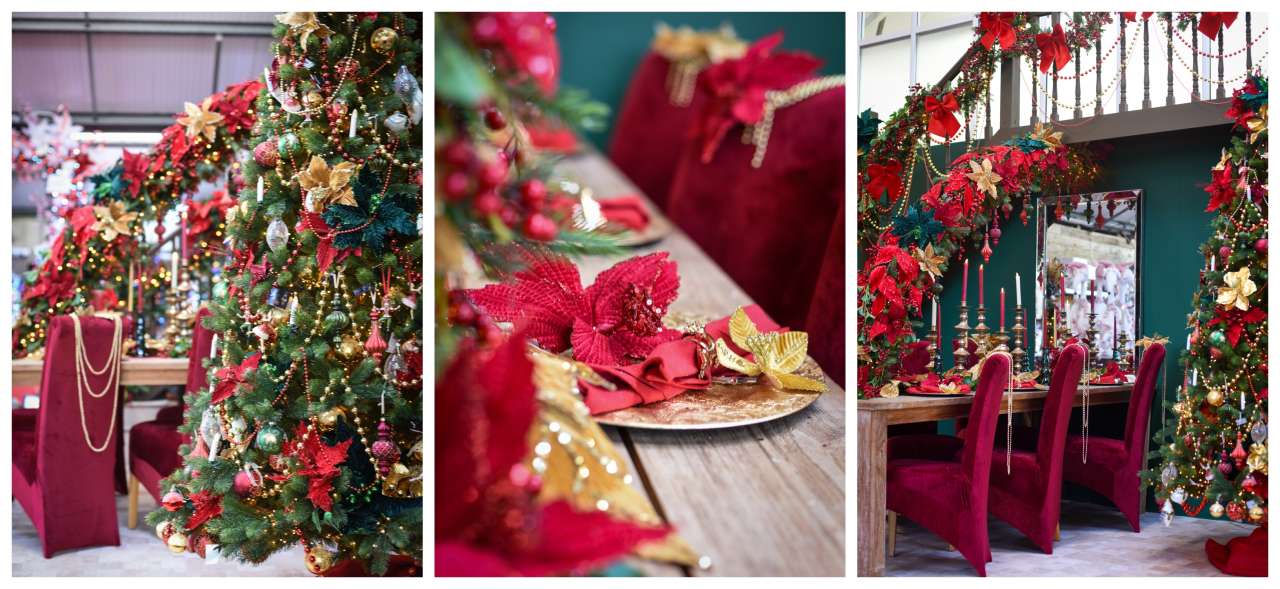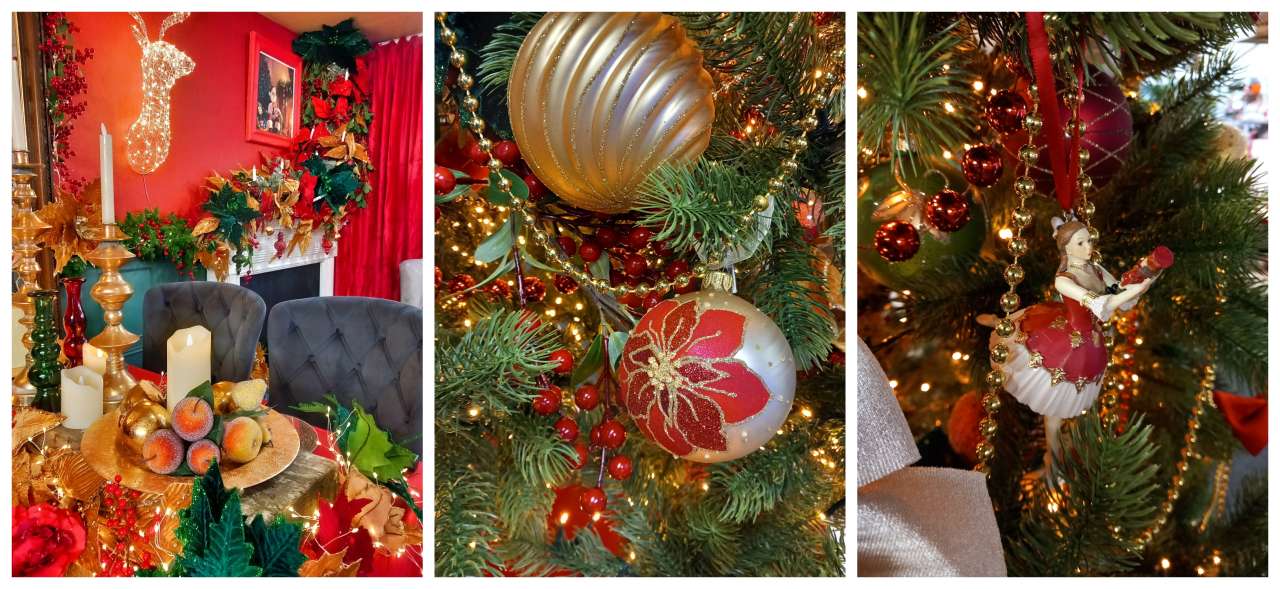 Beside a roaring fire, a traditional festive feast is set on a luxe tablescape of red, wine, green, gold and cream. The tree is heavy with garlands, berries and poinsettias and lit candles peek out from between the foliage.
Get the look:
Elaborate garlands heavy with berries, colourful poinsettias and baubles
Ornate candlesticks
Luxury table settings
Traditional glass and painted baubles
Strings of metallic beads
Nutcracker ornaments
Key colours: red, wine, green, gold and cream.
We look forward to seeing you in-store! Don't forget to share your festive photos @millbrookgardencentre #magicalmillbrookchristmas