To date Millbrook customers and staff have raised an incredible £27,716.03 towards the cost of building a new Greenfingers garden at Demelza Hospice Care for Children in Sittingbourne.
Thank you to everyone who has got involved by buying a ticket to our Rose Festival or VIP Festive events, donating a virtual plant for Garden Re-Leaf weekend or adding a 25p donation to their transactions at the tills. Your money is now in the process of creating a magical outdoor space for life limited children and their families right here in Kent!
Turning your virtual plants into real gardens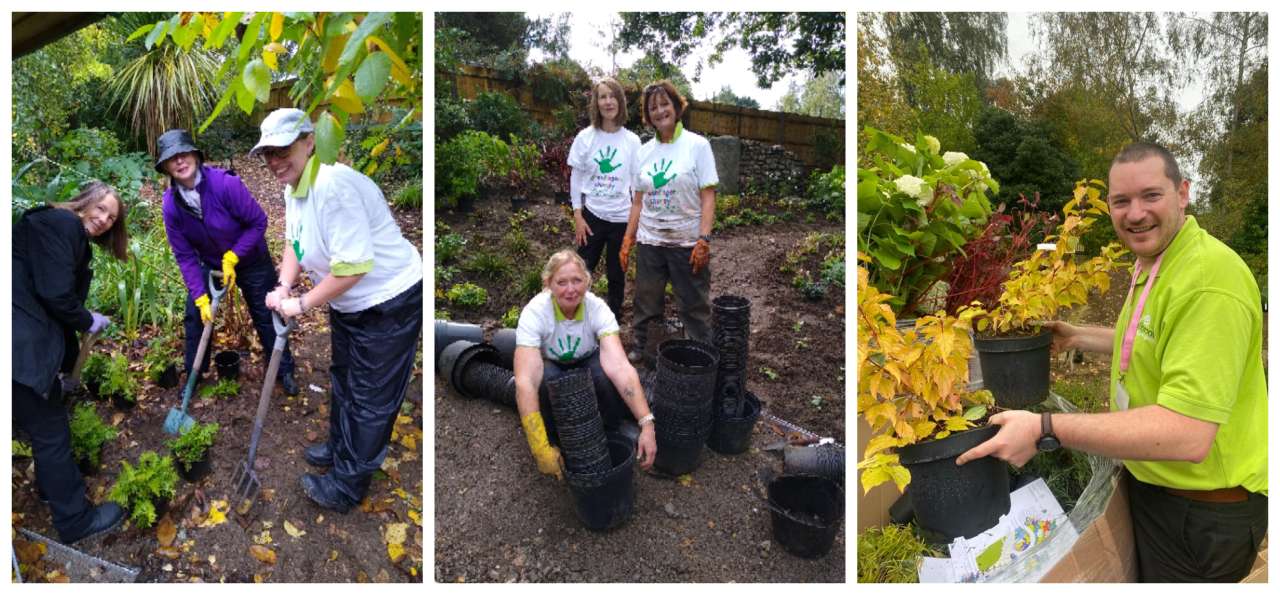 Greenfingers started work on the garden earlier this Autumn, and it's already taking shape. In the past two weeks our Managing Director, Tammy Woodhouse, and Millbrook staff have been volunteering their time at the project turning your virtual plants into real ones. They've been digging in the rain and wind to plant up beds with all sorts of delights – from Hydrangeas and Cornus to colourful Geraniums - getting the garden looking it's best for the grand opening in Spring 2024.
'It was great to visit the new Greenfingers garden that is being built at Demelza House last week, and to help with the planting. After 3 years of fundraising for this fantastic cause several members of the Millbrook team got stuck in volunteering and by all accounts thoroughly enjoyed the slightly wet day. The garden will be a really special place for everyone who is involved in the hospice, from the patients and their families to the staff and visitors. As a business we feel it is really important that everyone has access to the outdoors and Greenfingers gardens give this opportunity to life limited children and their families. Thanks to all the team who gave up their time to help.'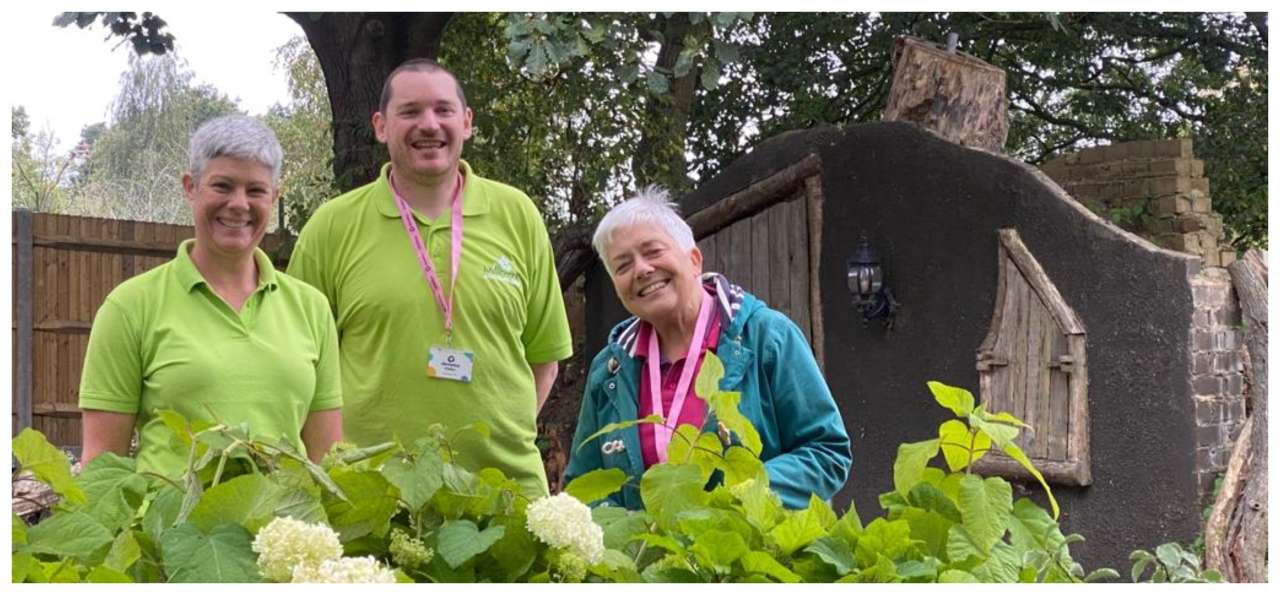 Also helping with the planting was Sue Allen, Founder of Millbrook Garden Centre and Chairman of Greenfingers charity:
'It feels fitting that we are returning to Demelza to create a beautiful area with emphasis on wildlife and sustainability, as it was there that our first ever garden was created and continues to be appreciated by the life-limited children, their families and carers. Thank you to all the Millbrook customers who have supported us. We can't wait to reveal the finished garden next Spring!'
Leading the re-design at Sittingbourne is Andrew Fisher Tomlin and Dan Bowyer, of award-winning garden designers Fisher Tomlin & Bowyer. The plans currently include a bog garden, wildlife safari with wild meadow area pollinators, an ant walk and an animal highway. It is rumoured it will also feature the largest bug hotel in the whole of Kent!

It's not too late to support Greenfingers
While it's fantastic news the Demelza garden is finally underway, in the current economic climate the cost of creating a magical Greenfingers' garden has increased by 50%, so there's plenty more fundraising to do to ensure the garden is completed on time! If you want to help why not support Greenfingers by booking a ticket to our VIP Festive Shopping event on Thursday 23rd November? All proceeds from ticket sales for this event will be donated directly to the charity, and we can promise an evening of fun, festive food and entertainment while you shop!
Plus keep an eye on our social media in December as Tammy, our Managing Director, will be taking on the Greenfingers Jumperful Challenge! She will be sponsored to wear a different festive sweater every day in December to raise money for Greenfingers. All sustainably sourced of course!