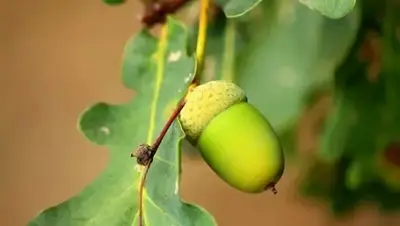 We are just back from the annual Garden Centre Association conference. Every January, almost 300 Garden Centre owners, staff and suppliers gather for 2 days of inspirational speakers, industry awards and topical conversations, along with a good sprinkling of fun and fancy dress! The conference also fundraises for our industry charity – Greenfingers – who build gardens for Children's Hospices across the country (and for whom I am proud to have been made a trustee – more of that another day).
This year, the big topic was sustainability and how we can make our industry and our businesses more environmentally sustainable. For me this is such an important topic as I really do believe that we are in danger of irrevocably damaging our planet for future generations and as a business we can do so much more, but the question is where to start?
So now it is time to gather our thoughts and the information we have been given and decide how Millbrook makes some changes to what we do every day, the products we stock, the waste we generate and the food we produce.
It would be very interesting to know what our customers and our staff think about this topic – what would you all like to see us do better to become more sustainable? I would love to know what you feel about plastics, peat, pesticides and so much more that is part of our every day in our Garden Centre or our gardens, but are potentially damaging our planet.
I do believe we are also in an enviable position compared to many other businesses and industries – we do sell plants and as all the political parties were desperate to point out during the election – plants and especially trees are a big part of the solution.
The Woodland Trust estimates that we need to plant an additional 1.5 million hectares of trees to offset all the carbon the UK produces. That sounds like a lot to me, but when you discover that gardens in the UK cover 430,000 hectares, I feel more optimistic that we, as gardeners, can make a massive difference. Imagine if every single one of those gardens planted another tree or if developers planted one tree in the gardens of every new home they build, what a difference that could make.
It is really encouraging that we have just been approached by the Ebbsfleet Development Corporation to see how we can work with them to support new home owners make the most of their gardens. I do think that Garden Centres have a huge role to play in helping people plant the right tree or shrub for the size and type of garden to ensure growing success for the future. We would love to hear from any other developers, gardening groups, schools, nurseries or nervous novice gardeners about any projects you are embarking on that maybe we can help with.
From tiny acorns giant oak trees grow – it's time to plan for our future and decide how we can work and garden more harmoniously with our planet.