July is typically the hottest month of the year, with the hard work over it's time to sit back and enjoy your garden. If you're not one for sitting still then here are few 'pottering' jobs to keep your garden looking rosey!
Treat your lawn with a Summer feed to keep it looking lush and green
Deadhead plants to keep them flowering all Summer long
Ensure pots and containers are well watered and feed them to keep them looking fabulous
Harvest ripe fruit and vegetables such as tomatoes, strawberries and courgettes and enjoy!
Our pick of plants that are looking good in the garden this month
Dahlia – a fabulous Summer plant full of long-lasting flowers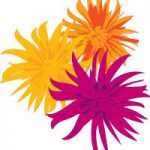 Ideal to grow in beds, borders, containers and for producing cut flowers.
Dahlias love fertile well-drained soil.
To encourage good growth, use a slow release fertiliser.
Dahlias love warm, sunny positions.
Deadhead regularly and they will continue flowering until the first frost.
Sedum – succulent foliage with starry flowers. Sedums come in all shapes and sizes making them perfect for rockeries and perennial borders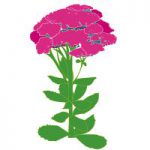 Sedum provide wonderful late Summer colour.
Plants will thrive in a very sunny or partially shady spot.
Cut back after flowering to keep a nice shape.
Easy to care for once established.
Crocosmia – a fantastic border plant providing vibrant mid to late Summer colour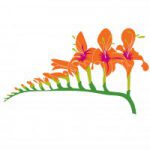 Easy to grow and maintenance free.
Bright red, orange and yellow flowers.
Great for a sunny spot.
Looks great when planted with grasses.
Divide in early Spring if desired.
Hydrangea – a garden classic with big flower heads bursting with colour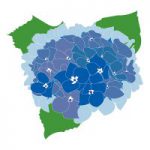 Small to medium deciduous shrub with large showy blooms.
Thirsty plants so keep them watered!
Leave old flowerheads on throughout Winter and only cut off in Spring once the last frost has passed.
Cut back to a third to encourage new growth.